"Quotes"
"......excellent modern mainstream jazz that is well worth checking out"
--American jazz reviewer, historian and author - Scott Yanow
"What I love about Bruce's music is that it's hip as hell but completely accessible.  So much melody and feel.  He composes and performs these fresh, infectious gems that make your toes tap and your soul smile."
--Writer, director and songwriter - Steve Mackall
About Bruce Baker and The Altered Presence Jazz Band
Bruce Baker
A fine jazz pianist and uniquely talented composer; Bruce Baker's songs and his playing sound unlike anyone but himself for he has developed his own fresh musical voice.  "I want to compose jazz riffs and vocal charts that people want to sing and remember."  Genres: Straight Ahead/Bop/Blues/Bossa/American Songbook Style and more. 
The Altered Presence Jazz Band
Bruce's guest performers are often changing - an Altered Presence - to maintain a fresh, interesting and varied approach to his live performances of his original material.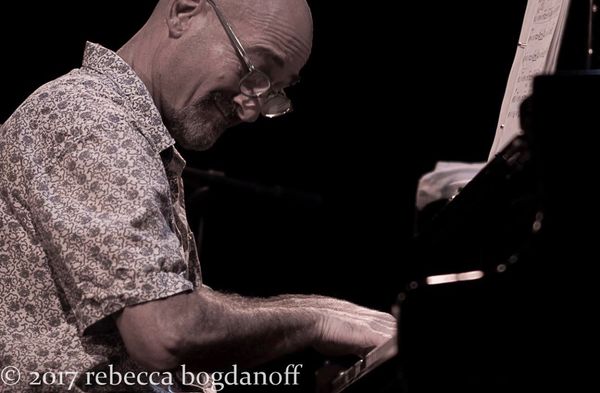 Sample Trio Tracks - Original Music
[There may be a slight delay in the music if using the Safari browser]
0:00/4:03

0:00/5:57

0:00/5:42
Video Compilation of Original Music - The Altered Presence Jazz Band